I'm a pretty big footy fan, but I'm not sure how much all these analogies mean to the rest of the voters (and I believe kicking into the wind can sometimes be an advantage in rugby union?)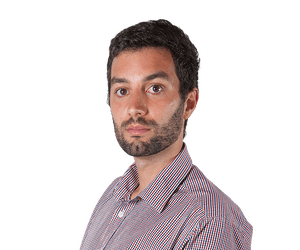 Paul Karp
on the weekend of today, Scott Morrison managed to turn a question about whether he has BBQ sauce on his democracy sausage into a stupid argument about job keeper and co-financing the hospital system during the pandemic. We can't blame him – those are more important matters than what he was asked to do.
Asked how he would celebrate when the results come in tonight, Morrison turned to the unemployment rate (3.9%), student numbers and the Coalition's pension policy for first home buyers: "Labor will never let you do that".
Former Minister of Foreign Affairs, Julie Bishopgot a few questions and was asked about a coalition minority government: how willing are you to cooperate, negotiate and come back to some of the positions you held?
He replied:
Let me make two points: the first to vote for Independents today will create a chaotic parliament at a time when Australia can afford it the least. I've seen those parliaments in the past, governments that had to negotiate their existence every day. … We have set out our policy very clearly and we attach great importance to that policy because we know that that is what a strong economy and if independents want to support that policy, finebut embracing policies that weaken our economy, weaken our borders, weaken our national security, that's not something a government I lead can do.
When asked about the first order of business, if elected, Morrison replied that first-time homebuyers will have access to super, a scheme that won't start until July 1, 2023.
Welcome to Alboland.
Okay, time to start a bit of a rolling roundup of the funniest social posts about election campaigns. Since Wannon is the electorate I grew up in, I'll start with this: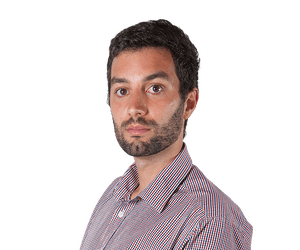 Paul Karp
On ABC News Breakfast, Scott Morrison was asked if his promise to change meant Australians didn't know what they were getting.
Morrison said:
I don't agree at all. The power I described the way I did, it remains. But we're moving into a different gear. That's the point I've been trying to make. During the pandemic, little time for talking, little time for consultation, little time for taking people along. You have to make decisions at that time. … But now we are entering a phase in which there are more options and we can switch.
Guardian Australia challenged Morrison on Friday over the bulldozer analogy – it now seems like such a disjointed promise of change with continuity that Morrison can't bring himself to say the word. The "force remains", so Morrison will bring continuity, but we can switch, so change is coming. hmm.
Johanna Nicholson noted that Morrison's explanation that the "Morrison men" rush to fix things doesn't make much sense — because most of Morrison's criticisms are about being absent (Hawaii, fires) or not fixing things quickly (floods, vaccines).
Morrison replied that this is "Labour's criticism":
What we've done is make sure Australia has one of the lowest death rates in the world, one of the strongest economies, with over 400,000 people in work after the pandemic compared to before, more hours worked, and we made sure Which Australia has the highest, one of the highest vaccination rates in the world† Despite the early setbacks, we got in and turned it around.
Australia's vaccination rate is no longer world-leading – see this fact check of Morrison's grandiose claims at the coalition's launch on Sunday.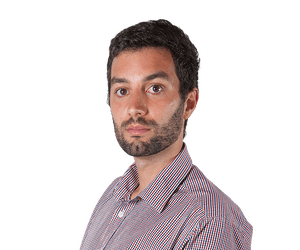 Paul Karp
On 3AW radio, Scott Morrison said he "won't telegraph where he's going" but his office has already said he'll be there McEwen and Chisholm Today. He rattled other key voters: Dunkleyin the southeast and Corangamite outside of Geelong.
Morrison was asked: Josh Frydenberg and promised not to visit Kooyong, but spat on the treasurer:
He is full of beans, he is tireless, Josh is always full of energy and full of passion and commitment to his local community. I mean, we all have the opportunity to serve as MPs, and especially in the roles Josh and I fill as Prime Minister and Treasurer, because of the amazing support we get in our own communities…he's an excellent local member, not just an incredibly nice treasurer, and Josh is such an important part of the government team and the party and its future… I encourage people to come back to Josh because Josh is supporting in his community and he is supporting in Australia.
On the choice between Labor and the coalition, Morrison said:
[Australians are] making a decision about who they want to run the country's economy and the country's finances as that will determine their chances in the years to come. Because if you can't handle money, you can't support Medicare, you can't do all the things that need to be done. We have invested $19.1 billion in repairing our aged care system. All this needs a strong economy. And we've shown that we have that strong economic plan, which is putting downward pressure on rising interest rates and rising cost of living.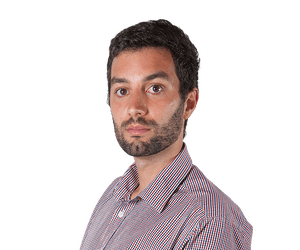 Paul Karp
Scott Morrison The day kicks off in Melbourne, with trips to Labour-run McEwen in the northern suburbs and Liberal-owned Chisholm to the east. Morrison said he started the day with a prayer and woke up next to Jenny, his wife of 30.
Morrison's first interview was on Sunrise, where he gave a stupid talk about Covid's economic recovery – check out this fact check on the bold claim that Australia's recovery is leading the advanced world.
Morrison was asked about his low approval with women and whether it bothers him. He said:
No, look, I don't take anything personal in politics. I try to understand how people think about these things and this is an area where I clearly need to communicate better.
Morrison then rattled off statistics on the gender pay gap, how women benefited from tax cuts (though not as much as men, it should be noted) and other policies for women, including the budget endometriosis package.
When asked about his greatest regret, Morrison said:
Well, I've said it many times. I wish we could have militarized the vaccine rollout sooner and called in General Frewen sooner. We have a great health department but that's the point, in the middle of a pandemic you can't get everything right, but if you don't do everything right you go back in there and fix those problems and that's what we can do with General Frewen. What I hope for in the future, and I believe it will be, is that we are entering a new era of opportunity.
Anthony Albanian Election Day kicks off in Melbourne, with a series of morning TV interviews from the Melbourne Cricket Ground.
Asked about polls and tonight's result, he said the numbers "indicate a shift towards Labor on primary votes", before diving into a series of footy metaphors. He said:
I have said during my time as Labor leader for three years that we would be tailwind in the fourth quarter.

I'm here at the MCG, the fourth quarter is what matters and I hope to finish ahead when the siren goes off at 6pm tonight.
Albanian added that the country could not afford three more years of the same, urging voters to "give Labor a chance".
Albanian will hold a media event this morning in the Liberal-occupied seat of Higgins, before returning to his home in Sydney to vote for himself. He is expected to hold a press conference around noon.
You may have missed the result of two polls released yesterday that pointed to a Labor victory.
Polls by Roy Morgan and Australia's Newspoll released late Friday showed a 53-47 preference vote in favor of the opposition – enough for Labor to claim victory.
The Roy Morgan poll predicted that Albanians would come out with a majority in the election. However, the polling station warned that the high level of support for small parties and independents meant there was a high chance that the majority vote predicted for Labor would not be confirmed tonight as preferences were divided and votes counted by mail.
The two polls follow the Guardian's Essential poll on Wednesday, suggesting an equally small but sufficient lead for Labour.
Good morning everyone, I'm Nino Bucci And welcome to Election Day! It was a marathon campaign, but we are now in the stadium making the final lap.
Both candidates start the day in opposition territory: fringe seats they hope to win to become prime minister.
Scott Morrison starts his day in Victoria, in the fringe seat of McEwen, which is owned by Labour's Rob Mitchell†
Anthony Albanian is also the first to visit the voting booths in Victoria this morning, starting his day in the marginal seat of Higgins, which is held by the Liberal Katie Allen†
We expect both candidates to do a series of media interviews before most of you are out of bed, so stay tuned for updates.