When retired architect David Aitken read aloud last Saturday Herald that Minister Rob Stokes of Steden wanted his colleagues to "be brave" in the upcoming state budget and commit to the complete transformation of Circular Quay, he was "blown away and so happy".
Long before the current crop of politicians proposed turning the much-maligned Cahill Expressway into a pedestrian "high line" — and well before New York's famous high line — Aitken, 74, envisioned the Cahill's potential as a waterfront walkway.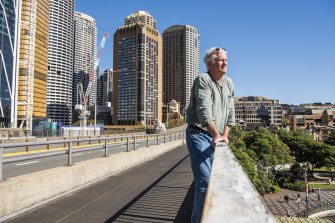 In 1986, the then Minister for Roads, Laurie Brereton, promised that the highway would be demolished once the Sydney Harbor Tunnel opened in 1992. The architectural community and the NSW chapter of the Royal Institute of Architects were generally enthusiastic about the idea.
But not Aitken. "It's nonsense," he says. "There's just so much energy in all this steel and concrete and everything else. I always said, 'Have you been up there? Have you seen the views?' It's magic."
Aitken and two other architects, Anna Rubbo and Kurt Sattler, came up with an alternative; strip the ground floor of shops and cafes to open up the city to the port, but leave the highway structure intact and turn it into a pedestrian boulevard lined with cafes and markets.
"Everyone wins," declared one of the drawings Aitken submitted to the design competition in the 1980s. In addition to creating the ideal passage for an Italian wandering around or an evening stroll, their concept included a 2,000-seat theater in the southeast corner of the bay.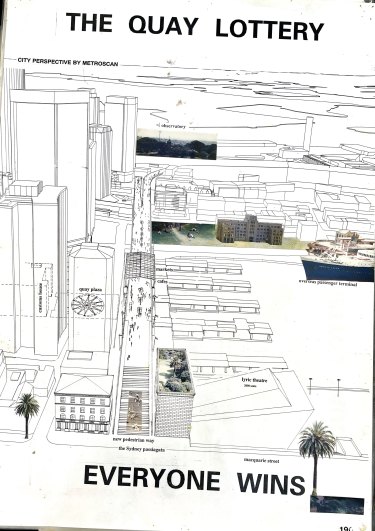 "We really thought, this is it," Aitken recalls. "Everyone is going to jump on the boat and say, 'Just do it.'"
But they didn't. Architects wanted the Cahill to be completely demolished – as did Paul Keating, who as prime minister in the 1990s offered to pay then-Prime Minister John Fahey for its demolition. But the government ultimately never acted on the option.